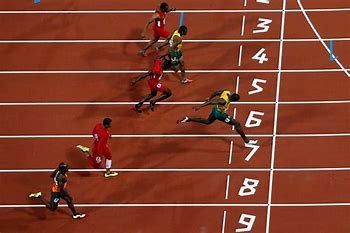 Welcome to February! In this month's devotional, we are going to explore the theme 'Winning by the Word'. You must pay attention to this series if you want to be a victorious Christian on the earth.
There is the reality of two worlds; natural and supernatural. These two worlds are governed by laws. You must master these if you will be all that God has ordained you to be in life. Understanding the supernatural is very important because the offer of God to you in Christ is an invitation to supernatural living. Every supernatural act, though not humanly explainable, will have either of these two sources – God or the devil. As a child of God, you must deal with the source of any supernatural operation you see before you get involved.
One of the objectives of this month's series is to show you how to create the divine – the supernatural world that you desire – by the Word of God. I always tell people that if you don't like what you are seeing, change what you are saying.
Silent Christianity is defeated Christianity. You must understand how God interweaves the world and words from your mouth. The power of God is in His Word, not in His mouth. Biblical Christianity is active, full of words and not a silent life. God built a voice-activated system into creation and you cannot have biblical Christianity without words.
As you go along in this month's devotional, I want you to master how to tame your mouth and direct it aright until you are in the Divine Supernatural!
PRAYER: Dear Lord, help me to create the divine supernatural world around me by your Word in Jesus' name. Amen.
BIBLE IN A YEAR:
Exodus 13:17-15:18, Matthew 21:23-46, Psalm 26:1-12, Proverbs 6:16-19
IMPORTANT INFORMATION
TWO DAYS TO GO!!!
Dearly Beloved of God, Greetings to you in the matchless name of our Lord Jesus Christ. You are specially invited to the 2022 edition of our ANNUAL SCHOOL OF MINISTRY (ASOM) with the theme: KINGDOM GROWTH versus CHURCH GROWTH.
Every year, ASOM has been a mountain where Apostles, Prophets, Evangelists, Pastors, Teachers, Heads of Ministries, Associate Pastors, Missionaries and all those in active ministry come to refresh, renew, re-fire their spirits and encounter the God of their calling. The details of this year's edition of ASOM are as follows:
Date: 3rd – 5th February, 2022 (Thursday – Saturday).
Time: Thursday – 5pm, Friday – 8am, and Saturday – 8am (GMT+1)
Venue: The Dream Centre Headquarters, Close to November 27 Interchange (Ona baba Ona Bridge) before the State Secretariat, Abere, Osogbo, Osun State, Nigeria
Registration: Click on https://solaareogunministries.org/events/asom2022/ to complete online registration OR when you arrive at the conference. Registration is FREE.
Enquiries: For enquiries on accommodation, feeding, tapes and books from this conference and other logistics, please call +234(0)9079912254; 08036207471; 07064335373 and 08037252124.
All things are ready.
Jesus is LORD!
Forever His,
Rev & Rev (Mrs) Olusola Areogun