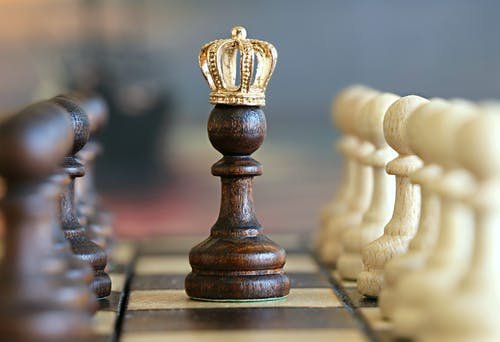 Our text today indicates that before you had an earthly father, you had a heavenly Father; the One who created you, designed you, put you together, sent you here, and gave you a mission to come and fulfil on the earth. Are you involved in that mission? That is my question to you.
When I talk of the call that God is seeking to redeem on the earth today, I am talking of the capacity that God created in you before you were born and which determines your true potential and performance level. It does not mean that you are already operating at that level yet, but you should be making progress towards it every day. If you are not, you should do something about it by the time you are through reading today's Devotional. This is very important.
For instance, an old rickety car cannot perform at the level of a new modern car because they were made with different capacities. The new car can be performing like the old but the old car cannot perform at the level of the new car. The old car can perform at its peak but it can't ever be up to the optimal performance level of a new car. However, the new car that is performing at a lower capacity is only wasting the resources that went into making it.
Similarly, many human beings today are operating lesser than the capacity of the call of God on their lives. This also includes a lot of born-again people. I believe that the Holy Spirit is challenging you through this Devotional to begin to improve on your performance as far as your calling is concerned.
PRAYER: Lord, I pray for grace to maximise all the talents and gifts You have placed in me. I will not live a reduced life in Jesus' name. Amen!
BIBLE IN A YEAR:
Judges 17:1-18:31; John 3:1-21; Psalm 104:1-24; Proverbs 14:20-21