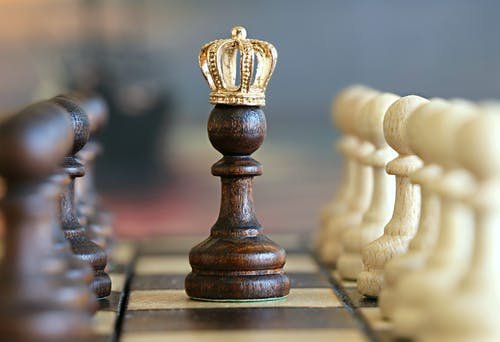 Aside from other callings that we have as Christians, there is an invitation to be an overcomer extended to us. You will have to overcome some sufferings if you are going to inherit all things.
Jesus told the Church at Ephesus, "To him that overcometh will I give to eat of the tree of life, which is in the midst of the paradise of God (Rev. 2:7)."And in each letter Jesus wrote to the churches, He showed us things to overcome: affliction, persecution, and evil things people speak against us. We are to overcome the situation where people cut us away from their groups because we are standing for God. We need to overcome these things because God's Kingdom belongs to overcomers and not participants.
One of the things I don't like about the Olympics is that winning is not what matters but participating. I will never get into a competition on that basis. I played football in the past and cried whenever we lost. I don't know about you, but I hate losing. When I was playing, I hated losing and when I am supporting, I hate losing. Now, I have transferred the same thing to the devil and I hate losing.
If the devil comes to attack your child with sickness, stand your ground and tell the devil to keep his hands off. If it will take you 21 days fasting and prayers, give it! You can overcome any sickness and every ancestral problem that cut people down in your family.
PRAYER: Father, let the Spirit of an overcomer grip my spirit, thought, memory and tongue. I rebuke the spirit that gives up in the name of Jesus. Amen.
BIBLE IN A YEAR:
Numbers 24:1-25:18; Luke 2:1-35; Psalm 59:1-17; Proverbs 11:14
————————————————————————
Beloved of God,
Greetings of love in Jesus name!
You are specially invited to the upcoming 48th edition of All Nations Women Congress on World Evangelization (ANWC).
It is a special feast of the Lord for all females….
Date: 18th – 19st March, 2022 (Friday – Saturday)
Time: Friday (5pm-9pm) & Saturday (7am-3pm)
THEME: PLEASING GOD VS. PLEASING THE WORLD
Venue: Dream Centre Of the Life Oasis International Church HQ, Km 4 Gbongan-Osogbo Expressway, Osun State, Nigeria.
Ministering: Rev (Mrs) Oyenike Areogun (Host)
Enquiries: +2348059533180, +2348037785698, +2348033506866, +2349079912254
Register via – www.solaareogunministries.org/anwc/
Life streaming available @ www.lifeoasisinternationalchurch.org/streaming, www.soundcloud.com/solaareogun, www.dciradio.org, YouTube Channel- Sola Areogun Ministries
Come, all things are yours!
Come, all things are ready!!!
JESUS IS LORD!!!