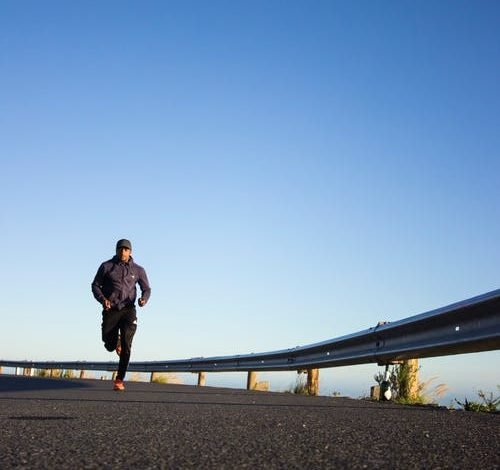 I told our Bible School students while teaching them one day that they would fail if they didn't have the kind of heart that could go through the road that their destiny called for. There is a road you have to walk between the time you see your destiny and the time you get there. There are many things on that road that it is not knowledge that will take you through but your heart.
I remember a boxer that said he had a punch called anywhere punch. It doesn't matter where the punch hits, it will knock out his opponent. And his opponent told him that it was not a matter of size but a matter of the heart. When you see real fighters, it is not in their mouths but their hearts. God wants to work that kind of heart into you.
Fear is one of the things that will not make you face Goliath. David said, "Let no man's heart fail because of him (1 Sam. 17:32)." That was what the devil did when Goliath said, "Give me a man, that we may fight together (1 Sam. 17:10)." He knew it was a matter of the heart.
Nobody there had the heart to fight Goliath but they had the size. Saul was taller than everybody but he didn't have the heart for the fight. A shepherd boy who didn't attend any military school came and he had the heart for the fight. The suffering David faced while fighting a lion and a bear had done something to his heart.
PRAYER: Lord, I receive the heart, the grace, and the capacity required for the different seasons of my life in Jesus' name. Amen.
BIBLE IN A YEAR:
Numbers 22:21-23:30; Luke 1:57-80; Psalm 58:1-11; Proverbs 11:12-13
————————————————————————
Beloved of God,
Greetings of love in Jesus name!
You are specially invited to the upcoming 48th edition of All Nations Women Congress on World Evangelization (ANWC).
It is a special feast of the Lord for all females….
Date: 18th – 19st March, 2022 (Friday – Saturday)
Time: Friday (5pm-9pm) & Saturday (7am-3pm)
THEME: PLEASING GOD VS. PLEASING THE WORLD
Venue: Dream Centre Of the Life Oasis International Church HQ, Km 4 Gbongan-Osogbo Expressway, Osun State, Nigeria.
Ministering: Rev (Mrs) Oyenike Areogun (Host)
Enquiries: +2348059533180, +2348037785698, +2348033506866, +2349079912254
Register via – www.solaareogunministries.org/anwc/
Life streaming available @ www.lifeoasisinternationalchurch.org/streaming, www.soundcloud.com/solaareogun, www.dciradio.org, YouTube Channel- Sola Areogun Ministries
Come, all things are yours!
Come, all things are ready!!!
JESUS IS LORD!!!