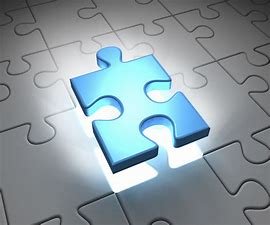 Mark 16:15-18
"And he said unto them, Go ye into all the world, and preach the gospel to every creature.
He that believeth and is baptized shall be saved; but he that believeth not shall be damned.
And these signs shall follow them that believe; In my name shall they cast out devils; they shall speak with new tongues;
They shall take up serpents; and if they drink any deadly thing, it shall not hurt them; they shall lay hands on the sick, and they shall recover."
I want to point out a couple of things that might surprise you about what God requires of you spiritually.
God requires that every Christian must be competent and strong enough in their faith to be able to carry out the following:
1. YOU MUST BE ABLE TO TEACH THE NATIONS
This means you should have learnt enough from your pastor, Bible study, and the Holy Spirit to effectively teach the Gospel to people anywhere you find yourself to a point where they can comfortably teach others also.
2. YOU MUST HAVE A STRONG UNDERSTANDING OF THE CONCEPTS AND PRECEPTS OF BAPTISM
This includes baptism into Christ (the new birth), Holy Ghost baptism, and water baptism.
– Baptism into Christ: Rom. 6:1-5; Col. 2:12; Eph. 4:5
It means coming into Christ. This takes place at the new birth.
– Holy Ghost Baptism: Act. 19:1-7; Act. 2:1-3; Mar. 1:8.
It means receiving the fuller measure of the Holy Spirit apart from the salvation level (represented as a well in Joh. 4:14) but now operating in a river level (Joh. 7:38).
– Water Baptism: Mat. 3:13-16
It is the physical representation, an open declaration of the new birth, telling the world that truly one is dead to sin, the world, and the devil BUT alive unto God.
PRAYER: Lord, I permit Your workings in my life, for Your works to find expressions through me to the world in Jesus' name. Amen!
BIBLE IN A YEAR:
1 Chronicles 15:1-16:36; Romans 1:18-32; Psalm 10:1-15; Proverbs 19:6-7