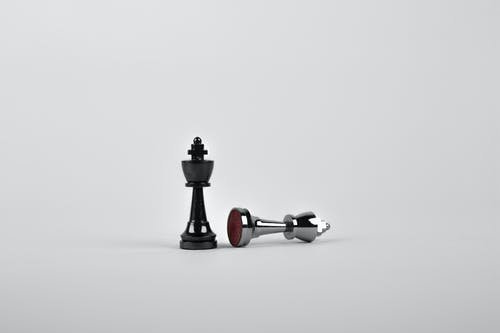 The devil can pollute families by injecting a personality on a mission to destroy the home. I know women that opened the door for the person that broke their marriage because the person didn't dress like an enemy. The person was known but was a personality through which the principality of the land wanted to work.
I have pastored in some places before that couples that had been married for years were doing fine until they moved into that city. It never occurred to the man that his wife was not beautiful until he relocated to that environment. After then, he started thinking of marrying a second wife because polygamy was common in that environment. So, he suddenly began to pick quarrels with his wife until he married another wife.
I also know a man that was just a mockery to old age. He was over 60 years at the time and said that his wife of many years that had laboured and built everything together with him for close to 35 years was no longer beautiful. It was a 16-year-old lady that was younger than his third daughter that he married. At close to 65 years, he became the father of a newborn baby that was not his grandchild. That was what the principality of that land did to him.
Christians need to understand why God wants us to be under a strong pastoral covering. Men must be strong enough to cover their family because as your children go to school, the spirit of the land wants to sight them.
Therefore, they must be under the strong covering of a father and mother.
PRAYER: Lord, help me to unmask any hidden enemy that is on a mission to bring destruction to my family in Jesus' name. Amen.
BIBLE IN A YEAR:
Numbers 10:1-11:23; Mark 14:1-21; Psalm 51:1-19; Proverbs 10:31-32
————————————————————————
Beloved of God,
Greetings of love in Jesus name!
You are specially invited to the upcoming 48th edition of All Nations Women Congress on World Evangelization (ANWC).
It is a special feast of the Lord for all females….
Date: 18th – 19st March, 2022 (Friday – Saturday)
Time: Friday (5pm-9pm) & Saturday (7am-3pm)
THEME: PLEASING GOD VS. PLEASING THE WORLD
Venue: Dream Centre Of the Life Oasis International Church HQ, Km 4 Gbongan-Osogbo Expressway, Osun State, Nigeria.
Ministering: Rev (Mrs) Oyenike Areogun (Host)
Enquiries: +2348059533180, +2348037785698, +2348033506866, +2349079912254
Register via – www.solaareogunministries.org/anwc/
Life streaming available @ www.lifeoasisinternationalchurch.org/streaming, www.soundcloud.com/solaareogun, www.dciradio.org, YouTube Channel- Sola Areogun Ministries
Come, all things are yours!
Come, all things are ready!!!
JESUS IS LORD!!!