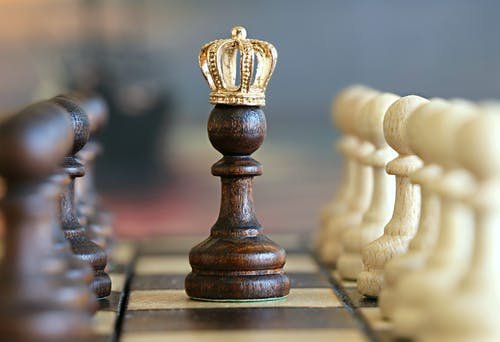 When you are saved, God wants you to get to church but not just any church. It is God that sets believers in churches and expects His children to prayerfully approach the matter of church membership. The same way God sets offices of apostle, prophet, evangelist, pastor, and teacher is the same way He sets people in churches.
If you end up in the wrong church, you will only be going to church for a long time and not hear a message that calls you to live right. Somewhere along the way, we have got a mixture of foreign culture with the Gospel of Christ and that's not Christianity.
Revelation 2:24
But unto you I say, and unto the rest in Thyatira as many as have not this doctrine…
In the Church in Thyatira, some people didn't buy into the doctrine of error. They were referred to in this Scripture as, "…the rest in Thyatira…." They were the ones that insisted that the strange doctrine can't be right.
You need a doctrine that will qualify you for the rapture. The rapture is not my rapture, it is not your rapture, but it is God's rapture. If there is anything God is against, beloved, be against it or it will be against you on the day of rapture. There's always a remnant that abides by the truth of God's word. No matter how much the Church is legalistic, compromising, or licentious, there will be a remnant that will be rapturable. Be part of that remnant.
PRAYER: I choose to be of the remnant that won't buy into the doctrine of error these last days. I will not be a victim of deception in Jesus' name. Amen!
BIBLE IN A YEAR:
1 Kings 20:1-21:29; Acts 12:24-13:15; Psalm 137:1-9; Proverbs 17:16
Dearly beloved,

Greetings of love in Jesus Name.

You are specially invited to PRAY, PLAN & PREPARE for the upcoming Anointed Feast Of God for mankind: ANNUAL GOD OF BREAKTHROUGHS CONVENTION & HOMECOMING (GOBC&H) 2022 with the 


Theme:

 THE END-TIME OVERCOMER


Date:

 3rd July - 10th July, 2022 (Sunday - Sunday).


Time:

 6am-8am, 8am-10am, 10am-12noon, 12noon-2pm and 4pm-9pm daily (all GMT +1).


Venue:

 The Dream Centre Of the Life Oasis International Church HQ, Km 4 Gbongan-Osogbo Expressway, Osun State, Nigeria.

Ministering: Rev. Olusola+Oyenike Areogun (Hosts) and other anointed men of God!

Enquiries: +2349079912254, +2348033879828, +2348033506866, +2347038548230

Live streaming available at:
www.lifeoasisinternationalchurch.org/streaming, www.dciradio.org and all our social media platforms.

Register at: https://lifeoasisinternationalchurch.org/gobch2022

Come, all things are yours! Come, all things are ready!

Jesus is Lord!!!