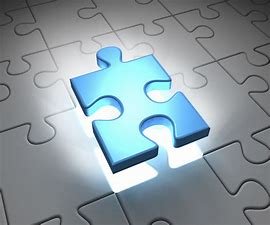 After God calls the head, He then begins to call people 'to member' (not just join) that church. Therefore, membership is a calling just like headship is a calling. Correct church membership begins when you settle the calling side of your membership, not that "this church is close to my house and I am going there." The Lord spoke to me, using the Dream Centre as a template, that there are Dream Centre true and true, Dream Centre borderline and non-Dream Centre members.
Dream Centre borderline are people that stay in church and obey what they like out of all the instructions God gives us. Such people obey something else and do different things every other time apart from the time they are in church.
The Church is the gathering together of those that God called 'to member' a calling. God called me to head a calling. It's His calling not my own. He also calls the members, He gathers us together to hear and receive the different assignments that we have individually and corporately.
There's an assignment He wants to use Dream Centre to do and there's an assignment that He wants individual members to do, so He calls us together. The true and true members are the ones that take their identities from the headship call.
Every member must ask God why He brought him or her to a church and what the destiny of his or her membership is. What is the destiny of your creation as a human being on the planet? Where has the devil perverted it and what is God doing in redemption to redeem you and get you ready for what He originally planned? That's where the Church comes in.
PRAYER: Father, I thank you for opening my eyes to these truths. Show me why you have brought me to church and what the destiny of my membership is in Jesus' name.
BIBLE IN A YEAR:
Exodus 2:11-3:22, Matthew 17:10-27, Psalm 22:1-18, Proverbs 5:7-14
IMPORTANT INFORMATION
Dearly Beloved of God, Greetings to you in the matchless name of our Lord Jesus Christ. You are specially invited to the 2022 edition of our ANNUAL SCHOOL OF MINISTRY (ASOM) with the theme: KINGDOM GROWTH versus CHURCH GROWTH.
Every year, ASOM has been a mountain where Apostles, Prophets, Evangelists, Pastors, Teachers, Heads of Ministries, Associate Pastors, Missionaries and all those in active ministry come to refresh, renew, re-fire their spirits and encounter the God of their calling. The details of this year's edition of ASOM are as follows:
Date: 3rd – 5th February, 2022 (Thursday – Saturday).
Time: Thursday – 5pm, Friday – 8am, and Saturday – 8am (GMT+1)
Venue: The Dream Centre Headquarters, Close to November 27 Interchange (Ona baba Ona Bridge) before the State Secretariat, Abere, Osogbo, Osun State, Nigeria
Registration: Click on https://solaareogunministries.org/events/asom2022/ to complete online registration OR when you arrive at the conference. Registration is FREE.
Enquiries: For enquiries on accommodation, feeding, tapes and books from this conference and other logistics, please call +234(0)9079912254; 08036207471; 07064335373 and 08037252124.
All things are ready.
Jesus is LORD!
Forever His,
Rev & Rev (Mrs) Olusola Areogun