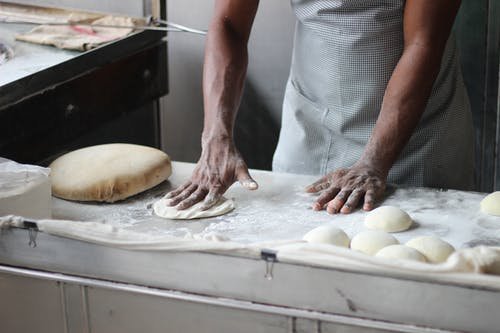 When the waters are at the loins level, that is a place where you can sense the struggle between the spirit and the flesh.
When you get into the spirit realm, you suddenly discover that uncrucified flesh is a terrible enemy to spirituality and there are things that want to feed that uncrucified flesh in our lives.
Some of us have filled our homes with gadgets that service the uncrucified flesh. As His child, God wants you to turn it around and use it to feed your spirit, but you are going to determine which one you are going to feed. If you feed the spirit, the spirit is going to give you victory over the flesh. If you feed the flesh, it is going to give you victory over the spirit. If the flesh rules you, the devil is going to come into your life but if the spirit rules you, God is going to take control.
One of the reasons Paul's ministry was so great was because he asked after he got born again, "Lord, what will you have me do?" (Acts 9:6). The accuracy birthed by this question made him run with such certainty that he outstripped even those that were pastored directly by Jesus. Talking about them, he said, "I laboured more than they all, put together. I am what I am by the grace of God" (I Cor. 15:10). The grace of God will draw the circle of your life but your effort, in partnership with the Holy Spirit, is what will fill it. Wrong effort is not going to fill that circle, and it is having the Holy Ghost that keeps one from wrong efforts.
PRAYER: Father, I thank you for the circle Your grace has drawn for my life. I receive the help of the Holy Spirit to fill that circle in Jesus Name.
BIBLE IN A YEAR:
Ezekiel 42:1-43:27, James 5:1-20,Psalm 119:1-16, Proverbs 28:6-7