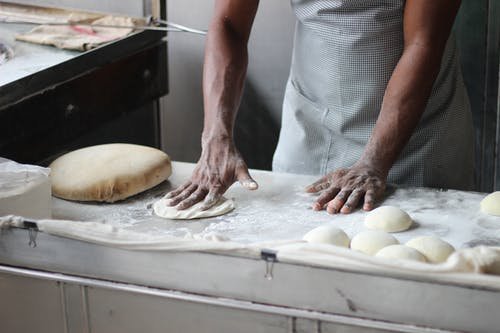 Let us move on to the knee-deep level. In the above passage (verses 4-5), there is water everywhere and you must get to that place when you tell your mind that, "There is nothing you can do here or else we are going to get into trouble." Something about the devil is that he works through the flesh and then through the mind which is connected to the flesh. The only difference between the knee level and the ankle level water is that your decisions are not carnal but soulish.
You can craft a vision in your soul; a well-developed soul can reason and put some things down but a vision is a picture of the completed state and it is only God who can give a vision because He alone knows the completed state of everyone's life.
A brother proposed to three sisters and missed it all. In fact, one of them was already on her way to marriage and he insisted God led him. I said, "God did not lead you. You know what led you? I looked at every sister you proposed to, they have the same shape. You have a problem with the hips of women". I then counselled him to go and learn how to follow the Holy Spirit, "Let your mind rest. Hand over to the Holy Spirit and say, 'Holy Ghost choose for me'." I asked him, "What if God gives you a sister with tribal marks?" and he answered, "The Holy Spirit cannot make mistakes", so I said to him, "You have already made your own choice."
PRAYER: Lord Jesus, I trust Your plan for my life. I put my mind to rest and hand over this matter (mention any matter here that you want to hand over to Him) to You. Thank You Lord.
BIBLE IN A YEAR:
Ezekiel 40:28-41:26, James 4:1-17, Psalm 118:19-29, Proverbs 28:3-5