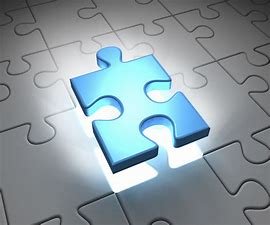 Matthew 28:19-20
"Go ye therefore, and teach all nations, baptizing them in the name of the Father, and of the Son, and of the Holy Ghost:
Teaching them to observe all things whatsoever I have commanded you: and, lo, I am with you always, even unto the end of the world. Amen."
By now you ought to know why you should be a Christian after God's own heart and what you need to do to become that kind of Christian. I feel it's important to go back to look at what our main mission is in these end-time which can be found in Matthew 28:19-20 and Mark 16:15-18. This, however, is not to be confused with our purpose of creation which in summary is to fellowship with God.
As Christians, we have many spiritual responsibilities and duties. Your very first duty as a Christian is as a messenger of the Good News to the nations. At The Dream Centre of the Life Oasis International Church, one of our philosophies is that "Every member is a minister."
Both Matthew 28:19-20 and Mark 16:15-18 accounts talk about the Great Commission Jesus gave us all before He ascended to the heavens. Although a lot of Christians have been taught well enough to know that Jesus was talking to all Christians in those scriptures, surprisingly, they act as though Jesus meant only pastors and church leaders.
The basic and General Commission all Christians share on earth is to spread the Gospel to all nations, but it doesn't stop there. In Matthew's account, Jesus said we should baptise the nations in His name and teach them to observe all the commandments He has given us.
PRAYER: Father, I make a commitment intelligently to obey and carry out the mandate of the Great Commission all the days of my life in Jesus' name. Amen!
BIBLE IN A YEAR:
1 Chronicles 12:19-14:17; Romans 1:1-17; Psalm 9:13-20; Proverbs 19:4-5