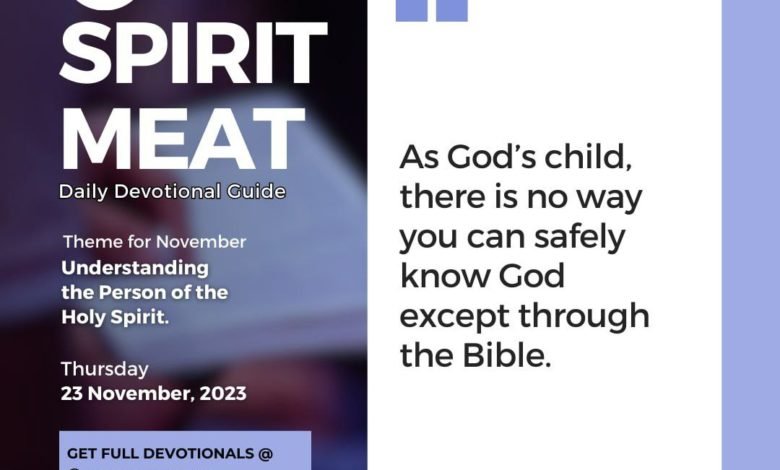 From the passage, "Believe in the Lord your God" talks about your relationship with the word of God. As God's child, there is no way you can know God in a safe way except through the Bible. And then "Believe His prophets", speaks of the move of the Holy Ghost.
As a result of the lack of balance in people's Christian walk as regards these two legs of Christianity, it is not impossible to find Christians who are very sound and solid believers but who are not prospering. The reason for this is that they are not expressing the fullness of what Christianity offers. When you look at them, you find out that they are wonderful and solid people in terms of the Christian faith but when assessed on impact and production of results for Jesus, you realize that they are nowhere to be found. And some of these people have allowed Christianity to come to a place that the world believes that the Church is a nice institution but not relevant to their needs.
So, if you are sound in doctrine but not sound in the Spirit, men will love to have you around to authenticate their lives, but when they are in trouble they will not come to you, and that is not the position of Jesus Christ for the Church.
God wants us to be balanced people.
He wants us to be balanced in doctrine and in power so that we will be standing on two legs and not one.
PRAYER: Lord, let my life give expression to the power of true Christianity, let there be a flow of solution from my spirit to meet the needs of men around me in Jesus' name. Amen.
BIBLE IN A YEAR:
Ezekiel 44:1-45:12; 1 Peter 1:1-12; Psalm 119:17-32; Proverbs 28:8-10
————————————————————
————————————————————
www.lifeoasisinternationalchurch.org
www.soundcloud.com/reverendareogun
www.dciradio.org
YouTube Channel- Sola Areogun Ministries
+2348037252124
#SpiritMeat
#ReverendAreogun
————————————————————

Copyright ©️ 2023
The general public is hereby informed that exclusive copyright
subsists in this work and therefore any attempt to reproduce,
copy, distribute to public for commercial purposes, publish any
translation of the work, make any film in respect of the work,
make an adaptation of the work, either the whole or substantial
part of the work, either in its original form or in any form
recognisably derived from the original is an infringement on the
right of the author and subject to litigation unless and except
the author has officially and clearly authorized the said person
or persons or the author is clearly acknowledged in the work.