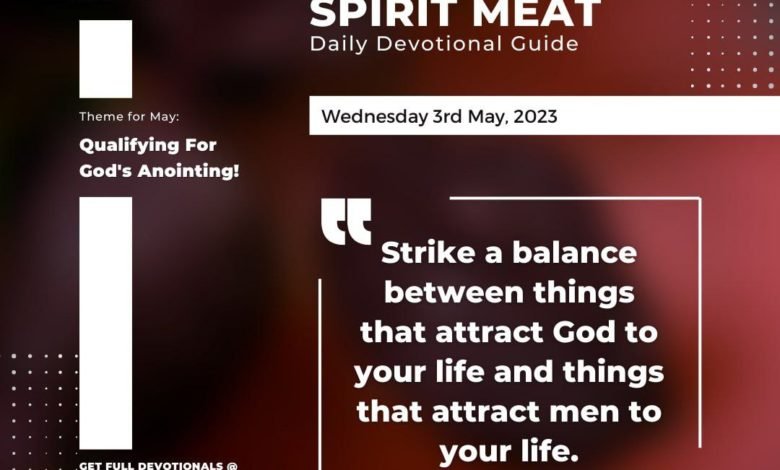 When Jesse presented Eliab, the Lord said to Samuel, "Look not on his countenance, or on the height of his stature; because I have refused him… (1 Sam. 16:7)." That statement tells us that God had met Eliab before this time, and Eliab had failed God's tests. God did not say, "I am refusing him." He said "I have refused him" even before Eliab came into that meeting.
The first thing I want you to note is that Eliab's father presented him, but God did not accept him. This is because there was something in him that God did not accept. We men of God that bear responsibility for the instructions we received directly from God must not present unto God what He does not want.
In Genesis chapter 4, the two sons of Adam brought sacrifices to God, one was accepted and the other was rejected. It wasn't because of the substance of their sacrifices even though some people said it was because Cain brought vegetables and Abel brought animals that had blood. No, it had nothing to do with that because they brought the products of their work. Cain was a farmer while Abel took care of cattle. However, God was responding to their hearts.
The same thing happened concerning Eliab. God said, "I have refused him: for the Lord seeth not as man seeth; for man looketh at the outward appearance but the Lord looketh on the heart (1 Sam. 16:7)." This is where we find ourselves in a dilemma, especially those of us that carry the anointing.
We must strike a balance between things that attract God to our lives and things that attract men to our lives.
We must not sacrifice the things that attract God to our lives for the things that attract men to us. I will rather have God with me and no man, than have all men with me without God.
PRAYER: Lord, purge me of the things that You detest. Let my life constantly please You. I will always live in Your pleasure in Jesus' name. Amen!
BIBLE IN A YEAR:
Judges 17:1-18:31; John 3:1-21; Psalm 104:1-24; Proverbs 14:20-21
    
(Please note that you can follow this months devotional on YouVersion's The Bible App using this link: http://bible.us/r/9XT. Thank you!) 
————————————————————
www.lifeoasisinternationalchurch.org
www.soundcloud.com/reverendareogun
www.dciradio.org
YouTube Channel- Sola Areogun Ministries
+2348037252124
#SpiritMeat
#ReverendAreogun
————————————————————

Copyright ©️ 2023
The general public is hereby informed that exclusive copyright
subsists in this work and therefore any attempt to reproduce,
copy, distribute to public for commercial purposes, publish any
translation of the work, make any film in respect of the work,
make an adaptation of the work, either the whole or substantial
part of the work, either in its original form or in any form
recognisably derived from the original is an infringement on the
right of the author and subject to litigation unless and except
the author has officially and clearly authorized the said person
or persons or the author is clearly acknowledged in the work.