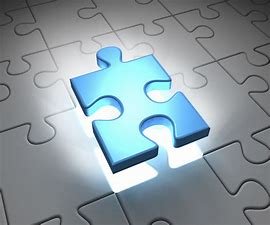 Marriage is neither an African tradition nor an American institution. Marriage is divinely ordained. God brought about marriage, and He did it for a purpose so that a single person can live beyond him or herself.
Marriage is to take you to the peak: the peak of your destiny, your life, and ALL your potential. It is designed to cause you to achieve things beyond yourself. Marriage is an amplifier, and it will multiply you.
This means if you get married and your potentials begin to reduce, something is wrong. You should not get married and remain the same except something is wrong. Also, if you get married and you only become double, something is still wrong somewhere because one will chase one thousand and two will chase ten thousand and not two thousand. So, if I am chasing one thousand and my husband and spiritual father, Rev. Olusola Areogun, is chasing one thousand and we can only chase two thousand after coming together, then something is wrong somewhere.
When you marry, your strength must increase by a minimum of a multiple of ten. If you are a single pastor over fifteen people, your membership must first shoot up when you get married because you obtain favour from the Lord when you get a wife (Pro. 18:22). If all you have as a single man or woman is a business at a local market, when you marry, you must begin to spread from one local station to local government to state to national and international level. Marriage is to amplify you. Restfulness comes to your heart when you are correctly married. There are some ideas and inspirations that can't come when you are not at rest and marriage brings that rest.
PRAYER: Father, I am open to all the blessings marriage is designed to usher into my life. Thank You for amplification and multiplication in Jesus' name. Amen!
BIBLE IN A YEAR:
Zechariah 2:1-3:10; Revelation 13:1-13:18; Psalm 141:1-10; Proverbs 30:18-20
————————————————————
www.lifeoasisinternationalchurch.org
www.soundcloud.com/reverendareogun
www.dciradio.org
YouTube Channel- Sola Areogun Ministries
+2348037252124
#SpiritMeat
#ReverendAreogun
————————————————————

Copyright ©️ 2022
The general public is hereby informed that exclusive copyright subsists in this work and therefore any attempt to reproduce, copy, distribute to public for commercial purposes, publish any translation of the work, make any film in respect of the work, make an adaptation of the work, either the whole or substantial part of the work, either in its original form or in any form recognisably derived from the original is an infringement on the right of the author and subject to litigation unless and except the author has officially and clearly authorised the said person or persons or the author is clearly acknowledged in the work.