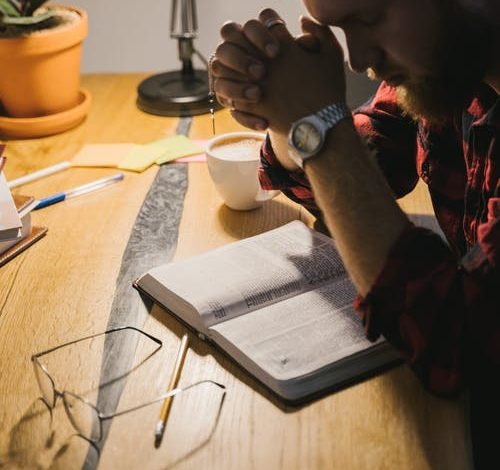 When it comes to matters relating to God, don't assume. Don't assume you know what God will or will not do. Know God from His Word, the Bible. The Word of God has revealed to us what God will do (1 Joh. 5:14). Abraham stood in the gap between God and Sodom and Gomorrah. Unfortunately, he did not pull through. In Genesis 18:26, God said, "Well, if I find fifty righteous people, I will spare." Abraham replied, "O Lord my God, don't say I'm troubling You…."
You must know God to the extent that you are aware that you are not troubling Him when you are interceding. There is nothing you can ask that can be too much for God. This is why we need to know God from His Word.
Abraham did not bargain well because He did not know the God he was dealing with. You must learn how to bargain well. God was unburdening His heart, but Abraham only pushed his bargain to ten people. It was not God that put a limit on how much and how far Abraham could push in that intercession. Peradventure, if he had asked for just one righteous person, God would still have agreed to save the city, but Abraham did not push to that level; he didn't pull through.
There is no way you are going to know God aside from His Word. You cannot know God through singing. God reveals Himself through the Living Word. You will do great exploits in intercession when you know God from His Word.
PRAYER: Lord, help me to know You from Your Word in Jesus' name. Amen!
BIBLE IN A YEAR:
Ezekiel 27:1-28:26; Hebrews 11:17-31; Psalm 111:1-10; Proverbs 27:15-16
————————————————————
www.lifeoasisinternationalchurch.org
www.soundcloud.com/reverendareogun
www.dciradio.org
YouTube Channel- Sola Areogun Ministries
+2348037252124
#SpiritMeat
#ReverendAreogun
————————————————————

Copyright ©️ 2022
The general public is hereby informed that exclusive copyright subsists in this work and therefore any attempt to reproduce, copy, distribute to public for commercial purposes, publish any translation of the work, make any film in respect of the work, make an adaptation of the work, either the whole or substantial part of the work, either in its original form or in any form recognisably derived from the original is an infringement on the right of the author and subject to litigation unless and except the author has officially and clearly authorised the said person or persons or the author is clearly acknowledged in the work.