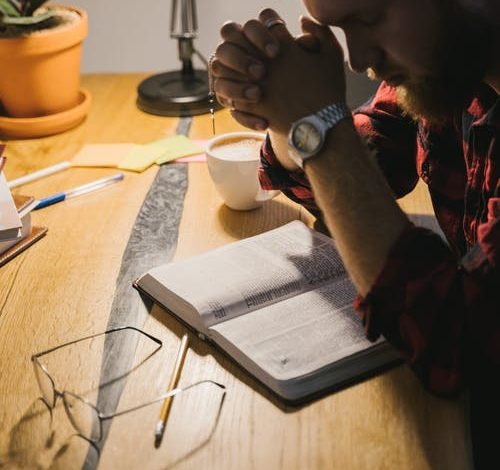 A couple of years back when we did ministerial work in villages, we encouraged the converts to pray to build themselves up. Then I heard one woman praying, "Lord, You have said it in Your Word that the calabash placed in your hands does not break and the plate in your care does not shatter." But that is not in the Bible! That is just a Yoruba (a West African ethnic group) adage.
You must let the Word of God dwell in you richly according to Colossians 3:16.
Feed on the Word of God! That is the reserve where the Holy Ghost takes resources to birth something strong through your spirit.
If it is not there, it is not there! Do not let your prayers be fear-based, unbelief-based, or doubt-based. What does the Word of God say? What did He say about your going out and coming in?
Stop praying unbelief-engineered prayers but let your prayers be Word-based. Do not pray prayers rooted in envy: "O Lord! You are the God that bought a car for Pastor, do my own!" What if you are not supposed to have a car now?
The Word of God stabilises our spirits in the will of God. It cultures and aligns our understanding with the will of God and gives us internal awareness of the Father's plan. Feeding on God's Word will do you more good than any other thing you have ever done. Remember, intercession is not about you, but about what God wants to do on the earth per time.
PRAYER: Lord, I receive the enablement to constantly feed on Your Word to align myself with Your will in the place of prayer in Jesus' name. Amen!
BIBLE IN A YEAR:
Ezekiel 21:1-22:31; Hebrews 10:1-17; Psalm 108:1-13; Proverbs 27:12
————————————————————
www.lifeoasisinternationalchurch.org
www.soundcloud.com/reverendareogun
www.dciradio.org
YouTube Channel- Sola Areogun Ministries
+2348037252124
#SpiritMeat
#ReverendAreogun
————————————————————

Copyright ©️ 2022
The general public is hereby informed that exclusive copyright subsists in this work and therefore any attempt to reproduce, copy, distribute to public for commercial purposes, publish any translation of the work, make any film in respect of the work, make an adaptation of the work, either the whole or substantial part of the work, either in its original form or in any form recognisably derived from the original is an infringement on the right of the author and subject to litigation unless and except the author has officially and clearly authorised the said person or persons or the author is clearly acknowledged in the work.