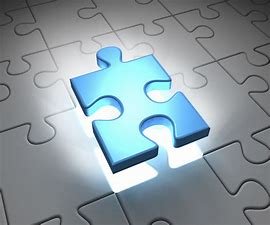 Yesterday, we considered the fact that God gives us a measure of the anointing to operate in our sphere of calling and divine assignment. Today, we shall look at how to operate in your measure. If you operate above your measure, whether as a believer or as a minister, you become unreal, fake, and lose authenticity. You have a measure of divine grace given you by the Lord to be all that He assigned you in His programme.
The Bible speaks about "the measure of faith" in Romans 12:3 which says, "For I say, through the grace given unto me, to every man that is among you, not to think of himself more highly than he ought to think, but to think soberly according as God hath dealt to every man the measure of faith." Here, Paul was teaching from the measure of grace and divine donation that he had received from the Lord. He was talking as an apostle, a prophet, and teacher. We all start with "the same measure of faith" and as you exercise yourself in godliness, you're able to experience divine realities.
God does not want us to operate above the measure of faith we have.
We are all equal in sonship but not in assignment. If you say you won't call any pastor for prayers, be sure you have the divine measure to handle the matter you're dealing with. Many believers get into problems when they try to operate above the measure of their faith. Many things of God in our lives operate in measures. Measures can be increased or reduced depending on our faithfulness or unfaithfulness. We grow, we increase, we expand, our spirit man develops, our faith increases, our love grows, our understanding increases, and we grow in wisdom. Be faithful in your measure and more will be given to you.
PRAYER: Lord, I receive grace to be faithful with the measure of faith that You have given me. I commit to growing my faith in Jesus' name. Amen!
BIBLE IN A YEAR:
Jeremiah 51:1-53; Titus 2:1-15; Psalm 99:1-9; Proverbs 26:17
————————————————————
www.lifeoasisinternationalchurch.org
www.soundcloud.com/reverendareogun
www.dciradio.org
YouTube Channel- Sola Areogun Ministries
+2348037252124
#SpiritMeat
#ReverendAreogun
————————————————————

Copyright ©️ 2022
The general public is hereby informed that exclusive copyright subsists in this work and therefore any attempt to reproduce, copy, distribute to public for commercial purposes, publish any translation of the work, make any film in respect of the work, make an adaptation of the work, either the whole or substantial part of the work, either in its original form or in any form recognisably derived from the original is an infringement on the right of the author and subject to litigation unless and except the author has officially and clearly authorised the said person or persons or the author is clearly acknowledged in the work.