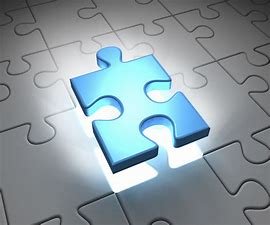 So far, we have studied on three things that God requires of us (believers) spiritually. Let's look at more points.
4. YOU MUST HAVE A FIRM GRASP OF THE COMMANDMENTS GIVEN TO US IN THE OLD AND NEW TESTAMENTS
This is important because it equips you to be able to guide and disciple new Christians to a place of understanding for them to be able to follow those commandments properly. From my interaction and observation of many Christians today, I can boldly tell you that most of them have no idea they are supposed to do any of the three tasks I've mentioned in the past two days, let alone develop themselves in that area. However, as Christians after God's own heart, you must take this mission more seriously than anything else in your life.
The first one (being able to teach the nations) as mentioned in Day 13 is extremely crucial because at the end of the day, God wants to know how many souls you've brought to Him with all the talents, anointing, wealth, and position He gave you. The fourth point here is very important because it's one thing to lead someone to Christ and another thing entirely to disciple such a person to become a healthy Christian.
Sadly, the lack of effective disciples is part of what led to the current "weakened" status of most Christians who used to be zealous for God when they were fresh converts but as time went on, had none to disciple them in the ways of truth and the commands of Jesus our Lord and Saviour.
To avoid this "weakening" of new converts, you as a believer must develop the ability to disciple young converts in the Christian faith. Don't assume it's a job solely meant for pastors. You never know what country or position God may take you to, maybe where you'll be will be so far away from your pastor and the converts you make there will depend on you for discipleship. Your children will also depend on you for discipleship.
PRAYER: Lord, I receive the disciplers' grace to mirror Christ to new converts as they grow in the faith in Jesus' name. Amen!
BIBLE IN A YEAR:
1 Chronicles 19:1-21:30; Romans 2:25-3:8; Psalm 11:1-7; Proverbs 19:10-12