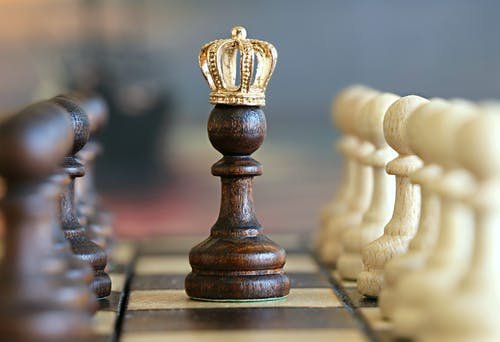 Don't lose your reward for what you have done. Everyone that has laboured for God has a reward coming. Don't let the devil steal your reward.
2 John 8
Look to yourselves, that we lose not those things which we have wrought, but that we receive a full reward. 
Can you imagine someone who has led another person to Christ who backslid? That person will lose not only his salvation but also lose the reward for the person he led to Christ. Don't lose your reward. You may be a wife that laboured in a man's life over the years. He has become popular while you were like the engine in the car, labouring and serving him.
Don't let anything cause you to lose your reward. When you stand before the Master, you will get your reward for what you have contributed to his life.
A man of God saw a vision one day, a curtain was pulled back and he saw an old woman praying. God told him that for every soul he brought to heaven, that woman would share half of his reward because she faithfully prayed for his crusades.
Many people are silent operators in the Kingdom, labouring in the secret, and they are part of the major targets of the devil because he wants to bring discouragement and weariness to their souls to make them quit. The devil's goal is to deny them the rewards waiting for them; they will make heaven but find out they have no reward because they allowed themselves to be offended, discouraged, and weary.
Don't be weary in well-doing. Don't ever get to a place where you are fed up because nobody notices you. No! You don't do anything for people to notice you; you do things for God because God said you should do it. Do things because they are right and required of you by God.
PRAYER: Father, I remain steadfast in well-doing. I will not be discouraged. I will not lose my reward in Jesus' name. Amen!
BIBLE IN A YEAR:
2 Kings 6:1-7:20; Acts 15:36-16:15; Psalm 142:1-7; Proverbs 17:24-25
Dearly beloved,

Greetings of love in Jesus Name.

You are specially invited to PRAY, PLAN & PREPARE for the upcoming Anointed Feast Of God for mankind: ANNUAL GOD OF BREAKTHROUGHS CONVENTION & HOMECOMING (GOBC&H) 2022 with the 


Theme:

 THE END-TIME OVERCOMER


Date:

 3rd July - 10th July, 2022 (Sunday - Sunday).


Time:

 6am-8am, 8am-10am, 10am-12noon, 12noon-2pm and 4pm-9pm daily (all GMT +1).


Venue:

 The Dream Centre Of the Life Oasis International Church HQ, Km 4 Gbongan-Osogbo Expressway, Osun State, Nigeria.

Ministering: Rev. Olusola+Oyenike Areogun (Hosts) and other anointed men of God!

Enquiries: +2349079912254, +2348033879828, +2348033506866, +2347038548230

Live streaming available at:
www.lifeoasisinternationalchurch.org/streaming, www.dciradio.org and all our social media platforms.

Register at: https://lifeoasisinternationalchurch.org/gobch2022

Come, all things are yours! Come, all things are ready!

Jesus is Lord!!!