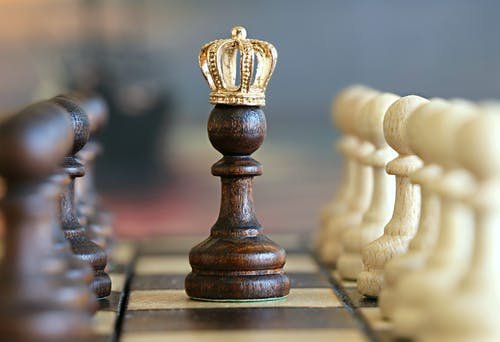 Let's see the fourth reason people operate lesser than their calling.
4. Laziness and complacency:. A lazy man is not a friend of God. God is always working. Jesus said, "My Father worketh hitherto, and I work (Joh. 5:17)". One thing that you will see in the Bible is that God is a hard worker. There is nobody that works more than God. The Bible does not have a nice view of laziness. God does not condone laziness neither does He finance or subsidise it. Work is part of the plan of God for us so that we can maximise our destinies. Destiny must not remain in the realm of a vision or a dream but must become life work that you dedicate the best of yourself, your youth, energy, skill, talent, time, and resources to do.
You must do everything possible to discover your call on time, and run the full course of it before you leave this earth. Is there something that you are involved in that you are not sure is what God created you to do? While you are on the earth, your calling must become your work, not a title that you are carrying around. You are not going to make full proof of your ministry until you do the work of that ministry.
There is a work of ministry. There is a work that your calling places on you and you must find it and let it become your life work. You must also work while it is day because the night is coming when no man shall work (Joh. 9:4). You will not have all the time in the world to fulfil your call. So, work now!
PRAYER: I will not be complacent with my call. I will fulfil my call in Jesus' name. Amen!
BIBLE IN A YEAR:
2 Samuel 15:23-16:23; John 18:25-19:22; Psalm 119:113-128; Proverbs 16:10-11
Dearly beloved,

Greetings of love in Jesus Name.

You are specially invited to PRAY, PLAN & PREPARE for the upcoming Anointed Feast Of God for mankind: ANNUAL GOD OF BREAKTHROUGHS CONVENTION & HOMECOMING (GOBC&H) 2022 with the 


Theme:

 THE END-TIME OVERCOMER


Date:

 3rd July - 10th July, 2022 (Sunday - Sunday).


Time:

 6am-8am, 8am-10am, 10am-12noon, 12noon-2pm and 4pm-9pm daily (all GMT +1).


Venue:

 The Dream Centre Of the Life Oasis International Church HQ, Km 4 Gbongan-Osogbo Expressway, Osun State, Nigeria.

Ministering: Rev. Olusola+Oyenike Areogun (Hosts) and other anointed men of God!

Enquiries: +2349079912254, +2348033879828, +2348033506866, +2347038548230

Live streaming available at:
www.lifeoasisinternationalchurch.org/streaming, www.dciradio.org and all our social media platforms.

Register at: https://lifeoasisinternationalchurch.org/gobch2022

Come, all things are yours! Come, all things are ready!

Jesus is Lord!!!