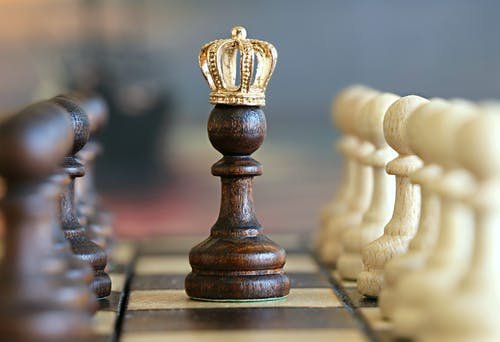 You must make a full proof of your ministry. The grace of God will draw the circle of your life, ministry, and destiny, but you will fill it with work. If God has put your name on an assignment or duty in Zion, you must make sure you make full proof of that.
There will be a day of reckoning with the Lord when every man will give account of their ministry and state how they did it. Can you see that in the Luke 19 text above? The master called for a reckoning and each one of the servants approached him. The first one said in verse 16, 'Lord, thy pound hath gained ten pounds', and the master replied, 'Well done, thou good servant, because thou hast been faithful in a very little, have then authority over ten cities'. This servant had full manifestation and fulfilment of his calling. Look at the next one: 'And the second came and said Lord, thy pound hath gained five pounds'. That's partial fulfilment!
Then the third man came, 'saying, Lord, behold, here is thy pound, which I have kept laid up in a napkin'. This is no manifestation. This man did not bother. He had the gift but he didn't work to fulfil his ministry. These are three levels in which people operate: some have no fulfilment of their ministry, some have partial fulfilment of their ministry, and some have full fulfilment of their ministry. I implore you to do everything possible to make a full proof of your ministry.
PRAYER: Lord, help me to make a full proof of my ministry in Jesus' name. Amen!
BIBLE IN A YEAR:
2 Samuel 17:1-29; John 19:23-42; Psalm 119:129-152; Proverbs 16:12-13
Dearly beloved,

Greetings of love in Jesus Name.

You are specially invited to PRAY, PLAN & PREPARE for the upcoming Anointed Feast Of God for mankind: ANNUAL GOD OF BREAKTHROUGHS CONVENTION & HOMECOMING (GOBC&H) 2022 with the 


Theme:

 THE END-TIME OVERCOMER


Date:

 3rd July - 10th July, 2022 (Sunday - Sunday).


Time:

 6am-8am, 8am-10am, 10am-12noon, 12noon-2pm and 4pm-9pm daily (all GMT +1).


Venue:

 The Dream Centre Of the Life Oasis International Church HQ, Km 4 Gbongan-Osogbo Expressway, Osun State, Nigeria.

Ministering: Rev. Olusola+Oyenike Areogun (Hosts) and other anointed men of God!

Enquiries: +2349079912254, +2348033879828, +2348033506866, +2347038548230

Live streaming available at:
www.lifeoasisinternationalchurch.org/streaming, www.dciradio.org and all our social media platforms.

Register at: https://lifeoasisinternationalchurch.org/gobch2022

Come, all things are yours! Come, all things are ready!

Jesus is Lord!!!