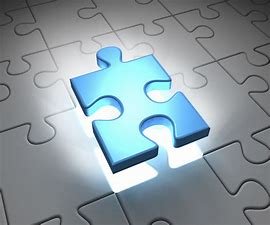 Consider this example, if the survival of a man's son is dependent on the current of air from a fan and somebody says he wants to disconnect the fan, I'm sure that man will rise to protect that fan. 
If you know that your faith is what connects your life and effort to God's power, you should do all it will take not to let anything shut down your faith. I believe you also know that even if you turn the speed knob of the fan to work at a higher speed, you will still need to connect it to electricity to work.
I remember when we believed God for curtains in our house many years ago. It didn't bother me as much as it bothered my wife because I spend most of my time in the room. So, I asked her what Scripture she was standing on and she said, "Whatsoever ye shall ask in prayer, believing, ye shall receive" (Mat. 21:22). I told her it would take her a long time to receive if she's standing on that Scripture and I advised her to get a more specific Scripture. I told her to find a Scripture in the Bible that talked about curtains. I didn't help her to find it but she found it herself.
 
She went to search and found where the Bible says God stretched forth the heavens like a curtain in Psalm 104:2. Then she told God, "If You can stretch forth the heavens like a curtain, You can spread curtains in my sitting room." Some days after that, my sister called her from another town and said that she found a very good tailor that designed special curtains, and she was the first person that came to her mind. She asked my wife to send the measurements of our living room to her and the curtains were delivered in no time. My wife got the scripture to connect her request for curtains in the living room to God's power and she got her need supplied.
PRAYER: Father, I make a commitment to diligently study and find the word that will connect my life to Your power day-by-day in Jesus' name. Amen!
BIBLE IN A YEAR:
Joshua 21:1-22:20; Luke 20:1-26; Psalm 89:1-13; Proverbs 13:15-16