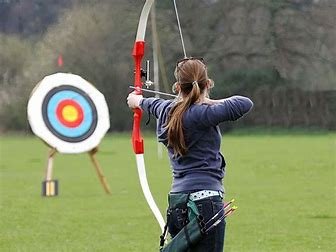 There is a difference between ordinary eyes and the anointed eyes. The anointed eyes show you how things can be, not the way they are. Ordinary eyes tell you how they are.
– It is an anointed eye that makes you (as a businessman) to see something that everybody can't see.
– Anointed eyes make you see a parcel of land and see what can come out of it.
– Anointed eyes are what make you see a wife material in a lady. Ordinary men can see beauty, but beauty will pass. Ordinary eyes can see a handsome man who is also an unfaithful man. Anointed eyes will see whether he is faithful or not faithful.
Everybody needs anointed eyes to get their own things that will give them a future in life. While the son of the prophet in the above text was alive and suffering, he had the miracle catalyst at home and yet he died. There is something in your life that holds the key to your great tomorrow and you need an anointed eye to see that miracle catalyst.
It is an attack of the enemy against many people's success for them not to have eyes that see. He blindfolds them from seeing their future. If you see a man that is playing with fire, a married man playing with a girl in the office or a man that is three steps close to greatness when adultery destroys his future, that's the devil's attack. Joseph had anointed eyes; he saw Potiphar's wife coming to collect his crown.
God wants your eyes to see because often, a breakthrough may look like a problem, an opportunity or an opposition, what you see determines what you get. Many times, your future shows up like an opposition, yet anointed eyes will see the opportunity and you go through it.
PRAYER: May your eyes be anointed to see your provision for what it is and where God has kept it.
BIBLE IN A YEAR:
Exodus 37:1-38:31, Matthew 28:1-20, Psalm 34:11-22, Proverbs 9:9-10