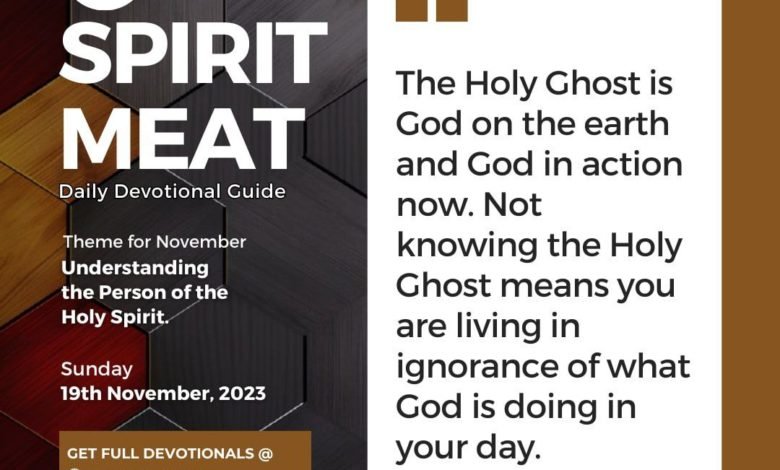 At the time the above scriptures were written, the Holy Ghost had not yet come, but now He has come. The Holy Ghost is God on the earth and God in action now, and not knowing the Holy Ghost is living in ignorance of what God is doing in your day.
The word "expedient" in this passage can be substituted with "to your advantage" to mean "it is to your advantage that I go away, for if I go not away, the Comforter will not come".
Thus, the Comforter coming is not a displacement or replacement of Jesus.
The Holy Ghost thus takes His own place in our lives and becomes our advantage.
If Jesus was here, He would have been the only one that could have the Holy Ghost inside Him but now that Jesus has left, all of us can have Him inside us at the same time. Since all the miracles Jesus performed on earth were done as a man filled with the Holy Ghost, it then means that if the Holy Ghost fills every one of us, we can do those works in various degrees all over the world.
Thus, what happened was that, when Jesus was on the earth, the devil had only one person to face that carried the Holy Ghost, to attack him and to hinder his works; and that was Jesus. Today, the devil is in trouble because he has millions of Holy Ghost carriers to deal with and each one of us can do in a measure the same things that Jesus did.
PRAYER: Lord Jesus, thank you for the provision of the Holy Spirit. I refuse to be ignorant of this provision and I take maximal advantage of Him in my life in Jesus name. Amen.
BIBLE IN A YEAR:
Ezekiel 37:1-38:23; James 1:19-2:17; Psalm 117:1-2; Proverbs 28:1
————————————————————
————————————————————
www.lifeoasisinternationalchurch.org
www.soundcloud.com/reverendareogun
www.dciradio.org
YouTube Channel- Sola Areogun Ministries
+2348037252124
#SpiritMeat
#ReverendAreogun
————————————————————

Copyright ©️ 2023
The general public is hereby informed that exclusive copyright
subsists in this work and therefore any attempt to reproduce,
copy, distribute to public for commercial purposes, publish any
translation of the work, make any film in respect of the work,
make an adaptation of the work, either the whole or substantial
part of the work, either in its original form or in any form
recognisably derived from the original is an infringement on the
right of the author and subject to litigation unless and except
the author has officially and clearly authorized the said person
or persons or the author is clearly acknowledged in the work.