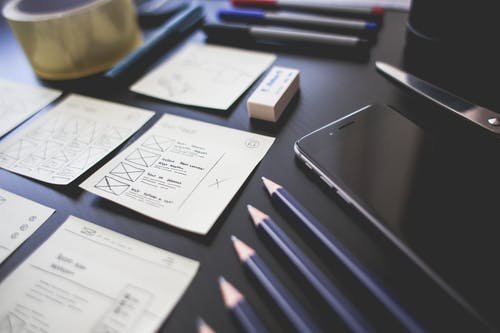 The apostolic office is the closest and the best equipped to receive what God is saying. That is why some apostles have brought some truths that shocked everybody. People pulled back and said the receiving was an error and then God stepped back from that day. Sometimes, the apostle that first brought the truth died in disrepute and was accused of being a teacher of the wrong doctrine.
You must understand that an apostle and a prophet can't do it alone. That is why when you look at the development of the Church in Acts of the Apostles, at times, it was only the apostles, then after some time, the Bible says prophets and teachers. And then the evangelist Philip came up. We never saw where the pastoral office functioned effectively in the entire book of Acts of the Apostles.
The only thing that was closest to the pastoral office was in Acts 15 when they had this council meeting and James the younger brother of the Lord Jesus Christ sat as chairman of the meeting. Peter spoke, the other people spoke and then James rounded off. That gives us a pattern to follow that the pastor is the head of the local church.
God develops the other offices because when the apostles receive it like a baton, they pass it down to the prophets and the two of them can function together effectively. The apostles build while the prophets show or shine a light. Then you have the teacher who comes up to break down what the apostle and the prophet have brought.
PRAYER: Father, help me to relate correctly with ministry offices and officers you have placed around me in Jesus' name. Amen.
BIBLE IN A YEAR:
Genesis 44:1-45:28, Matthew 14:13-36, Psalm 18:37-50, Proverbs 4:11-13
IMPORTANT INFORMATION
Dearly Beloved of God, Greetings to you in the matchless name of our Lord Jesus Christ. You are specially invited to the 2022 edition of our ANNUAL SCHOOL OF MINISTRY (ASOM) with the theme: KINGDOM GROWTH versus CHURCH GROWTH.
Every year, ASOM has been a mountain where Apostles, Prophets, Evangelists, Pastors, Teachers, Heads of Ministries, Associate Pastors, Missionaries and all those in active ministry come to refresh, renew, re-fire their spirits and encounter the God of their calling. The details of this year's edition of ASOM are as follows:
Date: 3rd – 5th February, 2022 (Thursday – Saturday).
Time: Thursday – 5pm, Friday – 8am, and Saturday – 8am (GMT+1)
Venue: The Dream Centre Headquarters, Close to November 27 Interchange (Ona baba Ona Bridge) before the State Secretariat, Abere, Osogbo, Osun State, Nigeria
Registration: Click on https://solaareogunministries.org/events/asom2022/ to complete online registration OR when you arrive at the conference. Registration is FREE.
Enquiries: For enquiries on accommodation, feeding, tapes and books from this conference and other logistics, please call +234(0)9079912254; 08036207471; 07064335373 and 08037252124.
All things are ready.
Jesus is LORD!
Forever His,
Rev & Rev (Mrs) Olusola Areogun