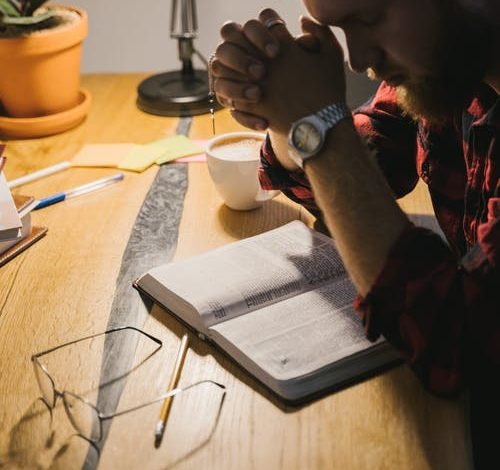 Intercession is a noble task. Jesus was an intercessor when He was physically here on earth. He was many other things – Healer because he performed miracles; Rabbi because he taught the truth; Master, because he led the disciples – but He was primarily also an intercessor. He saw the plans of the devil ahead for Peter and He said, "…Simon, Simon, behold, Satan hath desired to have you, that he may sift you as wheat: But I have prayed for thee, that thy faith fail not … (Luk. 22:31-32)". Without the intercession of the Lord Jesus, Peter would have been destroyed.
In John 17, we see Jesus interceding for the unborn Church, for you and me in our generation of the Church.
Every member of the Body of Christ comes under the force of that intercession at all times.
He interceded ahead, otherwise, the devil would have swallowed up the Church with heresy and all sorts of strange doctrines. The Church of the Lord Jesus Christ keeps marching on like a mighty army on the face of the earth because our Master interceded for us.
Jesus was an intercessor per excellence, and He is still an intercessor. He is currently interceding and speaking to the Father on our behalf and enforcing His programme on the earth. If Jesus interceded while on earth and is still interceding for us, what is your excuse?
PRAYER: Father, like Jesus, I choose to intercede and will continue to intercede for Your will to be done in the world and my world in Jesus' name. Amen!
BIBLE IN A YEAR:
Leviticus 7:28-9:6; Mark 3:31-4:25; Psalm 37:12-29; Proverbs 10:5
————————————————————
www.lifeoasisinternationalchurch.org
www.soundcloud.com/reverendareogun
www.dciradio.org
YouTube Channel- Sola Areogun Ministries
+2348037252124
#SpiritMeat
#ReverendAreogun
————————————————————

Copyright ©️ 2023
The general public is hereby informed that exclusive copyright
subsists in this work and therefore any attempt to reproduce,
copy, distribute to public for commercial purposes, publish any
translation of the work, make any film in respect of the work,
make an adaptation of the work, either the whole or substantial
part of the work, either in its original form or in any form
recognisably derived from the original is an infringement on the
right of the author and subject to litigation unless and except
the author has officially and clearly authorized the said person
or persons or the author is clearly acknowledged in the work.