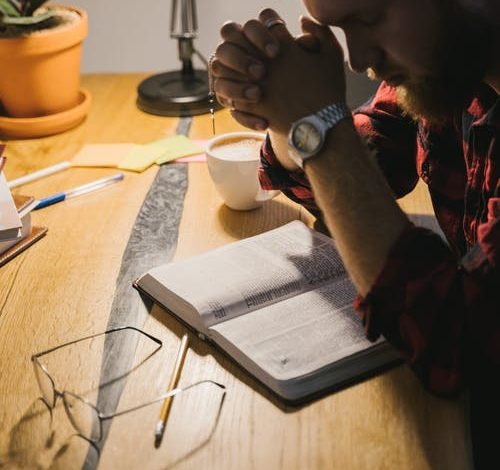 Today, we will consider the importance of praying in alignment with God's purpose. Solomon's prayer in 1 Kings 3 pleased the Lord because Solomon was not celebrating the fact that he defeated his brothers to become king. This prayer pleased God simply because Solomon was not praying that God should give him the neck of his enemies; he wasn't just doing thanksgiving for becoming king while ignorant of the purpose. Solomon prayed that God would help him fulfil his purpose as the king of Israel and this pleased the Lord.
All that you have become in life is a platform to fulfil divine purpose. Seek to discover God's purpose for putting you in that position or blessing you with that ability and cooperate with it.
It is not how long you spend fasting and praying as much as how strongly your prayer aligns with the purpose of God; that is what brings the power of God into your life. Many people are looking for methods to succeed in life, but God is a God of principles. Methods change but principles remain constant. God wants you to discover His purpose for your life and walk in it.
When Solomon chose to pray for the purpose of God and walk in it, God gave him things that other people were pursuing. That's what the Lord Jesus said in Matthew 6:33, "But seek ye first the kingdom of God, and his righteousness; and all these things shall be added unto you." Go beyond the mundane and align your prayers with God's purpose and you will enter a new season of divine commitment.
PRAYER: Lord, show me Your will and I will follow You in prayer in Jesus' name. Amen!
BIBLE IN A YEAR:
Jeremiah 4:19-6:15, Colossians 1:18-2:7, Psalm 77:1-20, Proverbs 24:23-25
Sola Areogun ministries cordially invites all women, ladies, and girls to the upcoming 49th Edition of the All Nations Women's Congress on World Evangelisation.

Theme: WOMEN IN THE JUBILEE: Operating in Gods liberty, to be the woman God has ordained you to be!
Date: Friday 21st – Saturday 22nd October,2022

Time:
Friday 5pm-9pm: Daughters of Abraham's Deliverance Night
Saturday 8am- 3pm: Day of Jubilee

Venue: Dream Centre Headquarters, Osogbo
Ministering in the power of the Holy Spirit are God's anointed servants:
Rev. Olusola & Oyenike Areogun [Dream Centre of the Life Oasis International Church]Pastors Moji & Tunde Jaiyebo [Charis Family International Church, Ibadan]And other anointed servants of God

Registration is FREE! Register at https://solaareogunministries.org/anwc/
Congress materials N2,500 only!

For enquiries
Call: +234 907 991 2254; +234 805 953 3180; +234 803 350 6866
Email: lifeoasis@hotmail.com

Livestream on all streaming platforms

Come, all things are yours!

Jesus is Lord!
————————————————————
www.lifeoasisinternationalchurch.org
www.soundcloud.com/reverendareogun
www.dciradio.org
YouTube Channel- Sola Areogun Ministries
+2348037252124
#SpiritMeat
#ReverendAreogun
————————————————————

Copyright ©️ 2022
The general public is hereby informed that exclusive copyright subsists in this work and therefore any attempt to reproduce, copy, distribute to public for commercial purposes, publish any translation of the work, make any film in respect of the work, make an adaptation of the work, either the whole or substantial part of the work, either in its original form or in any form recognisably derived from the original is an infringement on the right of the author and subject to litigation unless and except the author has officially and clearly authorised the said person or persons or the author is clearly acknowledged in the work.