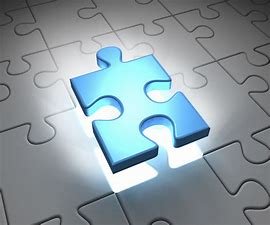 In Proverbs 23:7, the Bible says, "For as he thinketh in his heart, so is he: Eat and drink, saith he to thee; but his heart is not with thee."
Now, let us do a little bit of deduction here and I need you to follow me closely. If the point of all this is to become like God and the scripture above says "as a man thinketh in his heart so is he", then it's obvious that you can't ever become like God until you start thinking like Him. How can we think like God?
Philippians. 4:8 says, "Finally, brethren, whatsoever things are true, whatsoever things are honest, whatsoever things are just, whatsoever things are pure, whatsoever things are lovely, whatsoever things are of good report; if there be any virtue, and if there be any praise, think on these things."
As easy as this sounds, it is the toughest of the three things we have considered in becoming like God. The devil knows the danger that allowing you to think as God poses to him and he'll do everything in his power to stop you from thinking the right way.
He'll bring all sorts of frustrating, negative, or lustful thoughts. Fortunately for us, there is hope. In our text, the Bible gives us what we should actively think on. What then do we do when the devil shows up with a wrong thought? Just resist him (Jam. 4:7).
PRAYER: Search me, O God, and know my heart: try me, and know my thoughts: And see if there be any wicked way in me and lead me in the way everlasting (Psa. 139:23). Amen!
BIBLE IN A YEAR:
2 Chronicles 21:1-23:21; Romans 11:13-36; Psalm 22:1-18; Proverbs 20:7