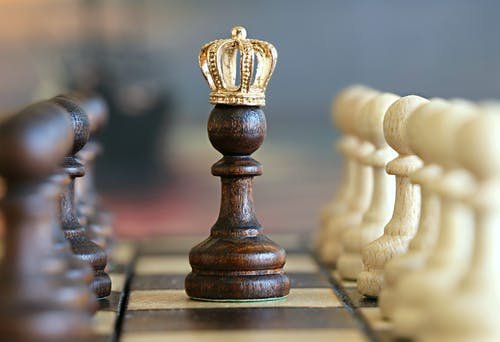 Today, I will be sharing with you the other two enemies that you must conquer daily for you to be effective and successful in your calling.
3. You have to conquer distractions. Distraction is the time filtered away on side issues to the detriment of the main issue. You have to separate the main issue of your calling from other things daily. Are you seeking the applause of men or the approval of God? What exactly is your motivation? What is your goal? What are the things driving you in life? For instance, the purpose of a minister of the Gospel is to meet the needs of people, supply understanding, and fulfil his assignment, not to seek to please men. Sometimes, men don't appreciate what a man of God is doing but he must continue with his ministry. You don't do things because people appreciate what you do; you do things because they are right. God blesses what is right not what is popular!

4. Lastly, you must conquer impatience. This refers to a lack of preparation and thoroughness that results in time-consuming mistakes.
You have to conquer these four things every day if you are going to do the duties of your calling and walk in the full measure of your calling. Many people carry a calling worth more than what they are manifesting but they are not giving diligence to it. If you are going to be successful in your calling, you will do daily what others do occasionally. Successful people do daily what others do occasionally. Successful people do by discipline what others do by feeling. Successful people do by commitment what others do by excitement.
PRAYER: Lord, I refuse to be distracted on this journey of destiny. I receive wisdom to separate the main issues of my calling from other things in Jesus' name. Amen!
BIBLE IN A YEAR:
2 Samuel 1:1-2:11; John 12:20-50; Psalm 118:19-29; Proverbs 15:27-28