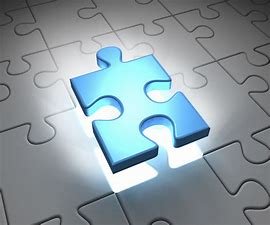 You must find where God placed you to prepare you for the future. In the case of David, God was looking for a shepherd that would watch over the flock of Israel. It was in facing Goliath that God prepared him to rule Israel. While taking care of the sheep, the lion took the lamb and escaped. If he had run for his life and had gone back to town, people would have congratulated him for having enough sense to run, but the spirit of responsibility that God wanted to grow inside him made him to run after the lion, deliver the lamb and kill the lion.
If God puts you somewhere as a shop keeper, it is not your business if your boss is a stingy man that all he gives you is your exact salary and doesn't even remember to give you allowance for Christmas or Easter. What you are becoming is what you should focus on. Nobody becomes anything tangible focusing on rewards. This society that is reward crazy is not becoming anything tangible.
Today, you find lots of people come to church who don't want to take the road to become something – they want to make it, but don't want to be made. The prodigal son said to his father, "Give me the portion of goods that falls to me," and the father kept quiet and gave him. The father knew he wasn't made yet and that he couldn't handle it. When you are not made, you cannot handle things even if they are given to you. And God's principle is to make you before He gives you. The world says, "Give me and try to make me," but when you get it, you can't be made.

PRAYER: Lord, I receive grace to embrace the road you have chosen for me to be made and to go through the road correctly.
BIBLE IN A YEAR:
Jeremiah 48:1-49:22, 2 Timothy 4:1-22, Psalm 95:1-96:13, Proverbs 26:9-12
Beloved of God,

Greetings of love in Jesus name.

I am glad to inform and invite you to the upcoming 47th ALL NATIONS' WOMEN CONGRESS on world evangelization.

DATE: OCTOBER 22-24, 2021.
TIME: Friday (5pm-8pm), Saturday (8am-2pm), Sunday (8am)
THEME: PRACTICAL LIVING FOR APOSTOLIC WOMEN!

It's a special Question and Answer time + mentoring clinic on the practical side of women that are heavily involved with the moves of God and deep operations of the Holy Spirit these last days!
*Relationships & Associations
*Business and economic development
*Career advance
*Domestic affairs- housekeeping and all
*Marital issues
*Emotional healing and stability
*self grooming, poise & physical appearance
*Advanced self education
*Fitness and Health plans
*AND LOTS MORE!!

VENUE: Dream Centre HQs, Osogbo , Osun State. Nigeria.

Registration can be done at https://solaareogunministries.org/anwc

Great encounters awaits you in God's presence!
Be there! all things are ready!
Jesus is Lord!

Rev Oyenike Areogun