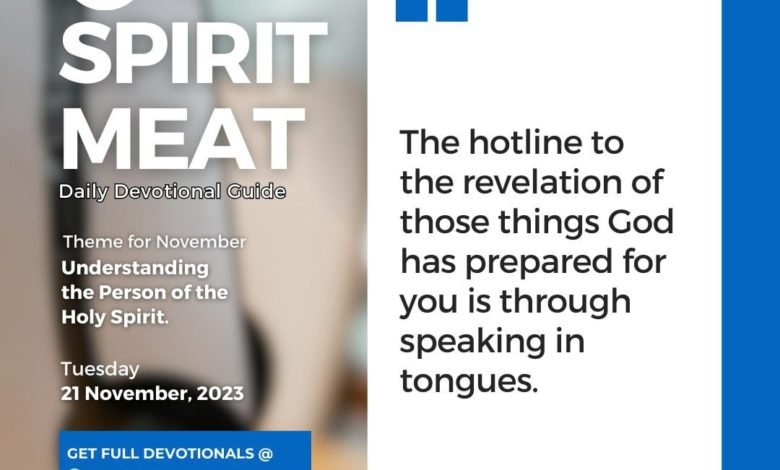 Everyone baptized in the Holy Spirit is carrying a weapon that the devil is fervently hoping that they do not understand, respect and unleash so that they can deal with him normally while he deals with them spiritually.
1 Corinthians 2 verse 9 points out that God has prepared some things for you that your eyes have not seen, and your ears have not heard; something beyond the scope of your senses. The five senses of the human body have a range of operations but the things that God has prepared for you are outside their range.
If you are operating with your five senses alone, you will not be aware of the things God has prepared for you.
In verse 10, Paul goes on to say, "God has revealed them unto us by His Spirit…" This verse is the reason the baptism of the Holy Spirit is so critical and the reason the Apostles wanted the people to be baptized in the Holy Ghost. How does God reveal the things that He has prepared for us? It is by His Spirit!
The hotline to the revelation of those things God has prepared for you is through speaking in tongues: "But God hath revealed them unto us by his Spirit: for the Spirit searcheth all things, yea, the deep things of God." That is the extra sense you have as a believer and it gives you an advantage over the ordinary human being.
PRAYER: Lord, I open up my life to the revelation of the Holy Spirit, I pray for heightened sensitivity to pick up divine signals in Jesus' name. Amen.
BIBLE IN A YEAR:
Ezekiel 40:28-41:26; James 4:1-17; Psalm 118:19-29; Proverbs 28:3-5
————————————————————
————————————————————
www.lifeoasisinternationalchurch.org
www.soundcloud.com/reverendareogun
www.dciradio.org
YouTube Channel- Sola Areogun Ministries
+2348037252124
#SpiritMeat
#ReverendAreogun
————————————————————

Copyright ©️ 2023
The general public is hereby informed that exclusive copyright
subsists in this work and therefore any attempt to reproduce,
copy, distribute to public for commercial purposes, publish any
translation of the work, make any film in respect of the work,
make an adaptation of the work, either the whole or substantial
part of the work, either in its original form or in any form
recognisably derived from the original is an infringement on the
right of the author and subject to litigation unless and except
the author has officially and clearly authorized the said person
or persons or the author is clearly acknowledged in the work.