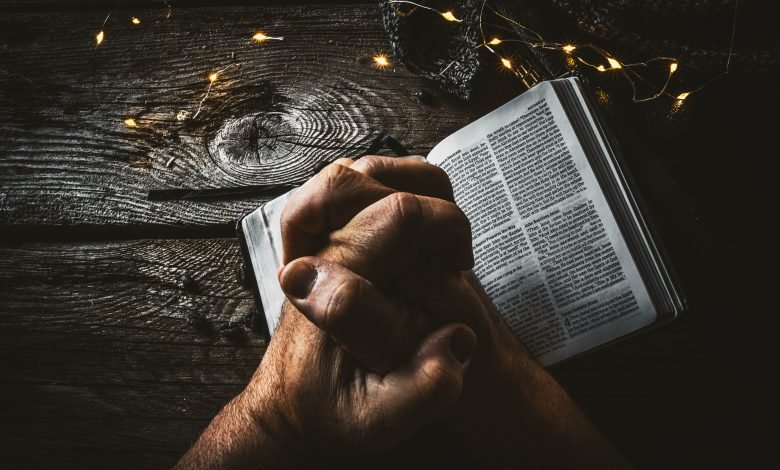 The key that opens the door to the prophetic side of your life and destiny is prayer. If you don't pray you will be limited to the physical side alone. Life looks like it is only physical but there is a prophetic side. There are pieces of information, schedules, and activities on the prophetic side that you must pick and do, but it takes prayer to know them. As you pray, the steps to take on the physical side will be opened to you.
Every human being has abilities and disabilities, but when the Almighty God swallows up both, nobody knows which one you have or lack. If you don't pray, either of them will pull you down – either your ability will make you proud or your disability will make you feel inferior. However, when you pray, God will take over.
The busier you are and the higher you go, the more time you need to give to prayer. Give yourself 30 minutes or one hour every day. Some of you reading this devotional cannot afford to do less than one hour every day because of the load that is coming upon the structure of your life.
Anytime God wants to add to you, take you further, farther, and higher, He will call you to more prayer. Martin Luther said he spent the first three hours praying on days when he had more things to do because God reduces the stress of life in prayer.
PRAYER: Father, I receive the grace for consistency in the place of prayer. I commit today to give myself to prayer of at least 30 minutes daily. So, help me, God. Amen!
BIBLE IN A YEAR:
Exodus 28:1-43; Matthew 25:31-26:13; Psalm 31:9-18; Proverbs 8:12-13
————————————————————
www.lifeoasisinternationalchurch.org
www.soundcloud.com/reverendareogun
www.dciradio.org
YouTube Channel- Sola Areogun Ministries
+2348037252124
#SpiritMeat
#ReverendAreogun
————————————————————

Copyright ©️ 2022
The general public is hereby informed that exclusive copyright
subsists in this work and therefore any attempt to reproduce,
copy, distribute to public for commercial purposes, publish any
translation of the work, make any film in respect of the work,
make an adaptation of the work, either the whole or substantial
part of the work, either in its original form or in any form
recognisably derived from the original is an infringement on the
right of the author and subject to litigation unless and except
the author has officially and clearly authorized the said person
or persons or the author is clearly acknowledged in the work.