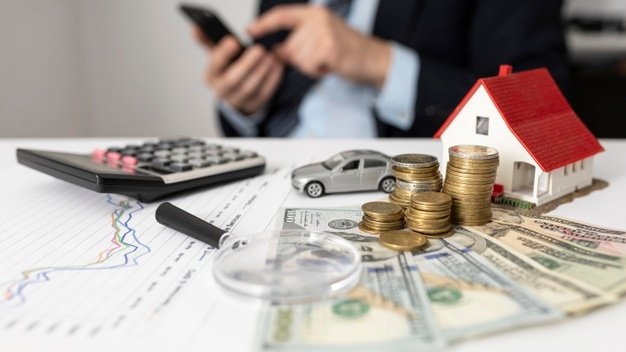 There are some wealth forms and wealth channels that the Bible speaks about. Knowing them will help you to understand what to pursue. Wealth forms refer to different forms in which wealth exists. For example, energy exists in various forms: electrical, mechanical, chemical, sound, solar, heat, light, nuclear, etc. People understand the different forms of energy and take advantage of them.
However, most people only deal with one wealth form, i.e. cash. Since cash is the only form of wealth most people know because that is what they were taught and grew up relating with, they end up as strugglers in life. If the only form of wealth you understand is cash, you are already struggling financially.
Cash is one of the wealth forms but the lowest form of wealth. When people say someone is a wealthy man, they usually think in terms of how much cash the person has. If cash is the only form of wealth you know, it will be the only wealth form you will respect and pursue.
In the ladder of wealth forms, cash is at the bottom rung while other wealth forms are higher. In life, the norm is that the higher commands the lower. Likewise, every higher form of wealth will command and control the lower form, and as a result, cash is the errand boy of all the other forms of wealth. When people hear 'money,' they go crazy. If money is all you have, you are not very wealthy; you are a poor man.
PRAYER: Lord, open my eyes to see the other wealth provisions You have made available for me in Jesus' name. Amen!
BIBLE IN A YEAR:
Isaiah 48:12-50:11; Ephesians 4:17-32; Psalm 69:1-18; Proverbs 24:5-6
————————————————————
www.lifeoasisinternationalchurch.org
www.soundcloud.com/reverendareogun
www.dciradio.org
YouTube Channel- Sola Areogun Ministries
+2348037252124
#SpiritMeat
#ReverendAreogun
————————————————————

Copyright ©️ 2022
The general public is hereby informed that exclusive copyright subsists in this work and therefore any attempt to reproduce, copy, distribute to public for commercial purposes, publish any translation of the work, make any film in respect of the work, make an adaptation of the work, either the whole or substantial part of the work, either in its original form or in any form recognisably derived from the original is an infringement on the right of the author and subject to litigation unless and except the author has officially and clearly authorised the said person or persons or the author is clearly acknowledged in the work.