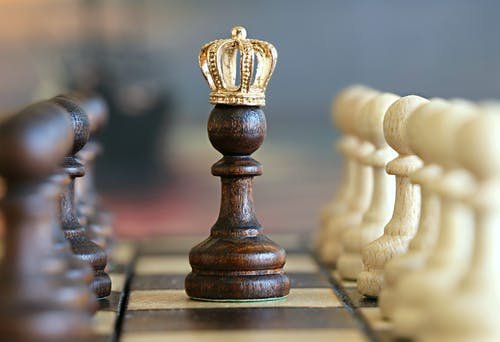 Offences are the major robbers of people's harvest. How many foundational church members remain in that church to reap the harvest of their joint labour? In many churches in the world today, by the time they broke through into the glory of the calling, many people that started the church were no longer there. Statistics have shown that about 12% of people leave the church for legitimate reasons, 12% of people leave the church for reasons of transfer, death, and things like that, while 68% of people leave the church due to offences.
There are many marriages where a woman and her husband started together when they had nothing and when the man became something, the real wife who started with him was not there to share in the glory because offence had stolen her harvest. Yes, there may be ground for offences, but the ground for offences is not as powerful as the goal of that offence which is to steal your harvest. That's why God has written some very strong things in the Bible against offences. Every wise person will do well to protect and preserve himself from offences.
Every time there is a harvest of labour waiting for you somewhere, you are a target of the spirit of offence. How many workers today can you think of that stayed long enough in particular employment to become the managing director? Most people have been offended by policies and decisions. Most people don't stay long enough. No situation is perfect on earth. It's only in heaven you will get perfect situations, but on this side of heaven, things are not perfect.
PRAYER: Lord, I receive wisdom to protect and preserve my harvest from offences in Jesus' name. Amen!
BIBLE IN A YEAR:
2 Kings 13:1-14:29; Acts 18:23-19:12; Psalm 146:1-10; Proverbs 18:2-3
Dearly beloved,

Greetings of love in Jesus Name.

You are specially invited to PRAY, PLAN & PREPARE for the upcoming Anointed Feast Of God for mankind: ANNUAL GOD OF BREAKTHROUGHS CONVENTION & HOMECOMING (GOBC&H) 2022 with the 


Theme:

 THE END-TIME OVERCOMER


Date:

 3rd July - 10th July, 2022 (Sunday - Sunday).


Time:

 6am-8am, 8am-10am, 10am-12noon, 12noon-2pm and 4pm-9pm daily (all GMT +1).


Venue:

 The Dream Centre Of the Life Oasis International Church HQ, Km 4 Gbongan-Osogbo Expressway, Osun State, Nigeria.

Ministering: Rev. Olusola+Oyenike Areogun (Hosts) and other anointed men of God!

Enquiries: +2349079912254, +2348033879828, +2348033506866, +2347038548230

Live streaming available at:
www.lifeoasisinternationalchurch.org/streaming, www.dciradio.org and all our social media platforms.

Register at: https://lifeoasisinternationalchurch.org/gobch2022

Come, all things are yours! Come, all things are ready!

Jesus is Lord!!!