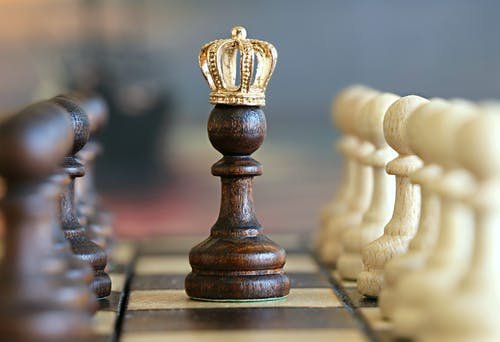 Romans 8:18 (AMP)
18 [But what of that?] For I consider that the sufferings of this present time (this present life) are not worth being compared with the glory that is about to be revealed to us and in us and for us and conferred on us!
Which glory is being referred to in the Scripture above? It is the glory of walking in the full worth of your purpose on the earth. There is a dimension of glory that will not come to you because of your career, beauty, or connection but simply because of your calling. That is your true divine identity to this generation.
When God spoke to Jeremiah in Jeremiah chapter 1, he was a shepherd boy. There was a glory not on him yet even if he was the best shepherd boy. It is only his prophetic destiny that could confer that glory on him. That is the full glory, the kind of glory that Romans 8:18 is referring to.
There was a time in Apostle Paul's life that he was a lawyer taught by the best legal mind in the land, Gamaliel. He was a religious man but there was a glory lacking in his life – the glory of his destiny, the glory of his purpose, the glory of his calling. That glory can only come when you walk in the full worth of your calling on the earth.
Hebrews 2:10 says that God is bringing many sons unto glory. It is the glory of the calling that the Scripture is talking about and not the glory in heaven. We are moving from glory to glory until we go into the glory but we are not in the glory yet. As we press further in the purpose of God for our lives, another level of the glory of His purpose comes upon us.
PRAYER: Father I thank You for the glory of my calling. I receive grace to press on daily into my calling until I see You in glory in Jesus' name. Amen!
BIBLE IN A YEAR:
1 Samuel 8:1-9:27; John 6:22-42; Psalm 106:32-48; Proverbs 14:34-35