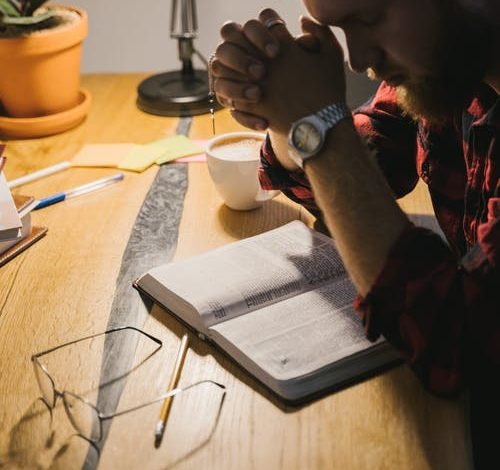 Hebrews 11:6
6 But without faith it is impossible to please him: for he that cometh to God must believe that He is, and that he is a rewarder of them that diligently seek him. 
Habakkuk 2:4b 
4 …the just shall live by his faith. 
 
That statement in Habakkuk 2:4b means the just will remain alive by his faith and the quality of his life will be determined by his faith. So, it's not enough to remain alive as a believer but you have to also determine the quality of your life by your faith. Both the rich and the poor are alive but they are alive in different degrees. The quality of life that the rich have is better than the quality of the life of the poor.
The wealthy man and the poor man that are married both have marital problems but money can affect a person's judgment to make some problems seem endurable. For example, a wife may endure domestic abuse because of the benefit of money and refuses to leave her husband because money is involved. She gets occasional slaps but also enjoys vacation trips to Dubai and New York. It's a different thing if a poor farmer beats his wife; that is double trouble. The rich and the poor are both alive but the quality of life they have is different. So, faith in God determines the quality of life you have.
Faith in God means that God can take care of what money can take care of plus what money cannot take care of in life. You don't need to have money to have faith in God and God will take care of anything you ask Him for. You must understand how to work your faith in God and He will take care of it.
PRAYER: Lord, I rest my confidence in You. The quality of my life will increase as my faith grows in you in Jesus' name. Amen!
BIBLE IN A YEAR:
Joshua 7:16-9:2; Luke 16:1-18; Psalm 82:1-8; Proverbs 13:2-3