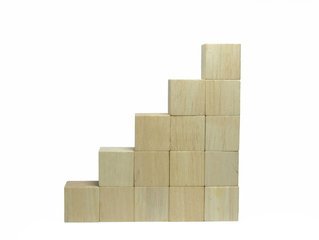 There are three levels of work a Christian must do: Prayer-work, Faith-work, and Hard work. Prayer-work is knee-work; you kneel and pray to God. Faith-work is mouth-work. Hard work is legwork, mind-work. If you will live a victorious Christian life, you must work effectively on these three levels.
Ask yourself this question: Out of these three levels of work, where am I failing? Prayer-work is knee-work. This is when you kneel and seek the mind of God before you step out. After you get God's mind and direction, you are then to put the Word of God in your mouth. This is where most Christians fail; they believe that once you have prayed, you can as well go and sleep.
A lot of Christians fail in hard work. They think that prayer will replace hard work. Too many Christians are lazy and do not give their best to anything. A Christian is the most advantageous person on the earth because he has God on his side and no unbeliever should catch up with him. What you need as a Christian is to bring your mind and faculty to the work that God called you into.
When it comes to hard work, people just do the legwork and neglect the mind-work. Hard work is on two levels: your mind must be applied and your legs must also be applied. God can open a door of favour for you but you need to apply hard work and mind-work to make the most of that. For instance, somebody can ask you to come for an interview that you don't qualify for but you must be prepared for the questions they will ask you when you get there. To fail to prepare because you have prayed is to be inviting mockery and embarrassment.
PRAYER: LORD, help me to work these three levels of work effectively in Jesus'. Amen.
BIBLE IN A YEAR:
Numbers 33:40-35:34; Luke 5:12-28; Psalm 65:1-13; Proverbs 11:23